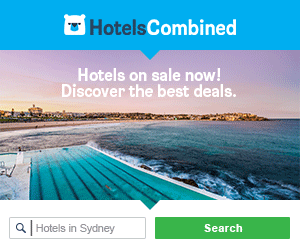 The New York City is located in the New York State, United States of America. It is a leading cosmopolitan and global city, and exerts a huge influence over worldwide fashion, commerce, finance, entertainment and culture! The city is also known as the "the city that never sleeps", "Gotham" and the "the Big Apple". A number of tourist's visit New York City because of its' enticing attractions, electrifying atmosphere and vibrant locales.
Here are some of the Marriot hotels in New York, where you may have a comfortable stay.
1. New York Marriot Downtown The New York Marriot Downtown is a chic hotel and is located at 85 West Street at Albany Street, New York City. The hotel is very near to the World Financial Center, the New York Stock Exchange and The Wall Street. It consists of 497 rooms, out of which seven come in he category of luxurious suites. All the rooms have king-sized double beds with down comforters, marble bathrooms and 300 thread-count linens. You may enjoy yourself in the coffee house, restaurant and bar of this classy hotel.
2. New York Marriott Marquis Hotel This fabulous hotel is situated in 1535 Broadway, Manhattan. It is positioned near the Broadway theater district and the Tines Square and is the perfect place for business and leisure travelers. The hotel provides amazing facilities like well-furnished hotel rooms, high-speed elevators, six hotel restaurants/lounges and large ballrooms. All the rooms are spacious and equipped with king-size beds. At this place you can also find a well equipped fitness center. Some of the nearby attractions include Radio City Music Hall, Carnegie Hall, Lincoln Center and Madison Square Garden.
3. Marriott Midtown East Hotel The Marriott Midtown East Hotel is very close to the Fifth Avenue shopping and the Rockefeller Center, and is located on the famous side of midtown. Some of the amenities that this luxurious hotel provides include sight seeing vehicles, a modern fitness room, la carte and buffet breakfasts offered by the restaurant and a laundry room. The guest rooms are very pleasant and inviting, containing large desks, cozy beds with 300-thread-count sheets and high speed internet facility.
4. Marriott NYC Brooklyn Bridge You can get a glimpse of the Marriott NYC, by standing on the Brooklyn Bridge's ramp. This is a charming hotel and is located around 1 block away from the Borough Hall subway stop. You may also find the Brooklyn Heights Promenade and Manhattan, situated very near to this hotel. The hotel provides fabulous facilities such as the Archives, spa tub, an indoor lap pool, fitness center, restaurant, health club and aerobics classes.
Above is the description of some of the Marriott hotels in New York. I am sure that you will have a comfortable and cozy stay at any of the above hotels!
Looking for Newyork Hotels ? Make a reservation at Luxury Hotels in New York
New York City's Best Restaurants and Speakeasies- New York Pt. 4 | Ultra Eye | Reserve Channel

New York has a restaurant for every occasion but when it comes to the best, only a few are at the head of the class. Visit Daniel, Daniel Boloud's 4-star masterpiece, as he shows us some of his favorite mouth-watering dishes. After dinner, we visit some of the best underground speakeasies, including The Back Room and Employees Only. These hidden bars will take you back to the Prohibition Era.
SUBSCRIBE: http://full.sc/VX9hqH
Reserve Channel:
Reserve Channel provides once-in-a-lifetime access to some of the more extraordinary people and places life has to offer. Whether it's traveling to exotic locales, getting inside the studio with iconic artists, or cooking alongside culinary legends, Reserve Channel has you on the list. This is where the content appetite of the cultural creatives is satisfied.
Reserve Channel Social Media:
FOLLOW US TWITTER: http://full.sc/VXoWpU
LIKE US ON FACEBOOK: http://full.sc/PUaj19
GOOGLE+: http://full.sc/PUaoSk
*CHECK OUT OUR OTHER SHOWS*
HOOKED UP w/ Tom Colicchio: http://full.sc/XhdFkJ
ACROSS THE BOARD with Joy Bryant: http://full.sc/TUWErV
ARTST TLK with Pharrell Williams: http://full.sc/XhdMwW
BE WELL WEEK with Dr. Lipman: http://full.sc/VXoKqu
ON THE TABLE with Eric Ripert: http://full.sc/VX9zO9
CAPTURE with Mark Seliger: http://full.sc/PTZD2q
EX-PATS: http://full.sc/VX9Nol
http://www.youtube.com/user/reservechannel
{commissionjunction|100|campaign}